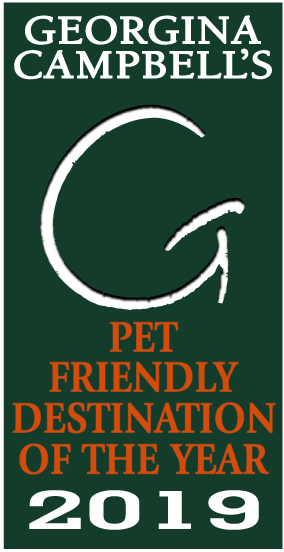 At 360 cookhouse we give a warm welcome to our canine friends and are delighted to offer them a bowl of water to tasty treats. Our Canine Cuisine menu is bound to catch their eye, sometimes a drink of water is not always enough.
Bring your four-legged friend along whether you' re having lunch, dinner or a cup of coffee, there's always a comfortable space here for you and your dog here.
With our recent award win for Pet Friendly destination of the Year 2019 come check us out.